SimplyMustard is a smart virtual assessment centre that is very easy to use
Making good decisions about who to recruit, and what development people need not only requires quick access to reliable data and reports – it requires expertise.
Helping you separate the very best from all the rest – with the click of a button –  is what SimplyMustard does for you.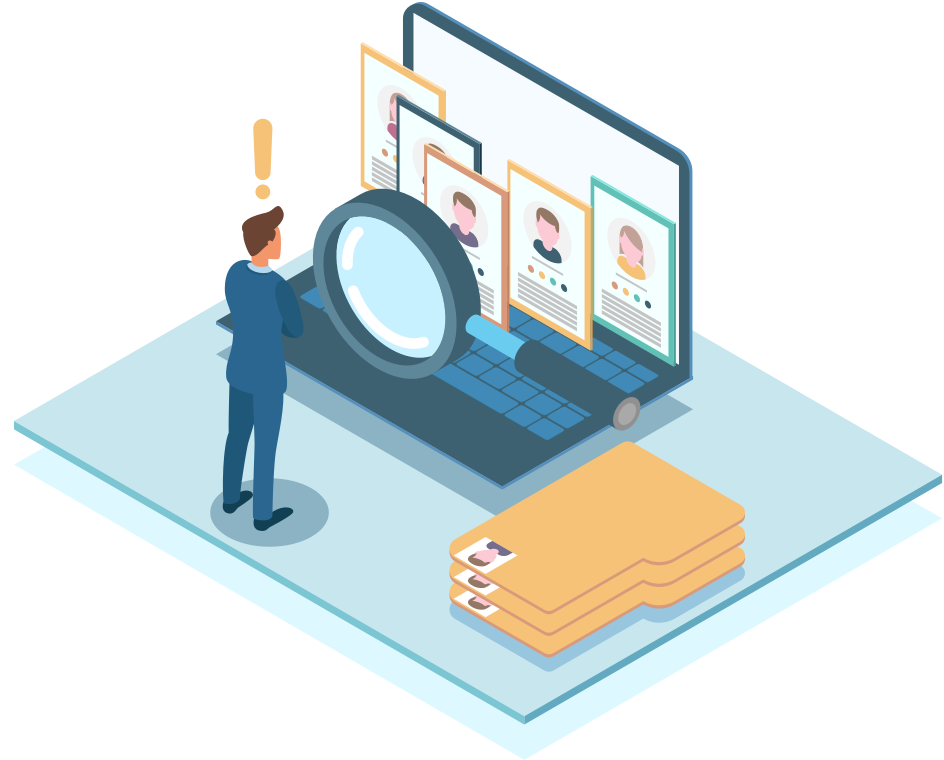 We've done the thinking.
We've built the platform.
You see who cuts  the mustard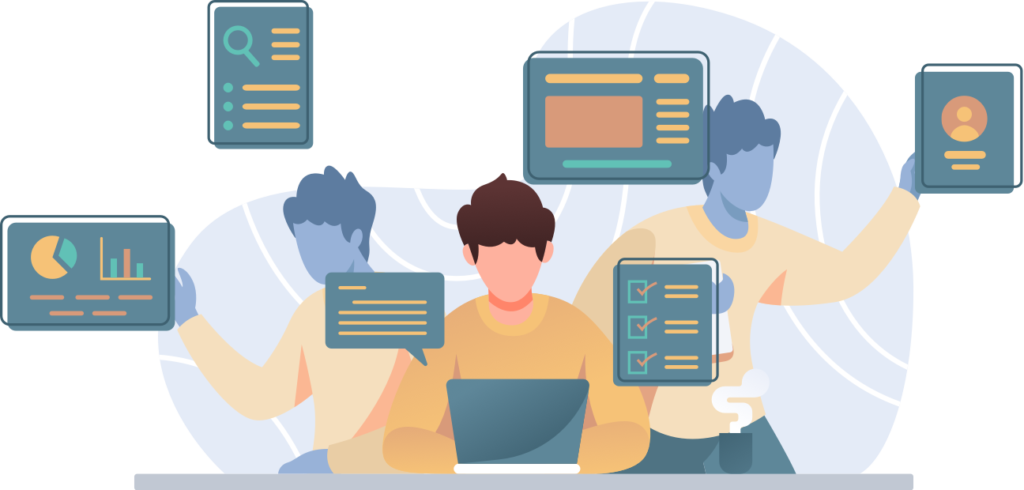 Recruiting the wrong people or spending money on training that has no impact on the skills levels in your company is very wasteful.  Avoid costly mistakes by using the impartial assessment results you get from using SimplyMustard. Powered by a cutting-edge assessment model – built by our team of experts – we remove the effort of the assessment process by selecting the best psychometric and technical assessments for you. With consistent assessment results at your fingertips,  you can confidently compare candidates without bias, and make good choices. The results are presented to you in a simple, automated report that aggregates the results to show you who cuts the mustard.
This smart, intuitively designed platform enables the entire assessment process – from booking candidates, to retrieving reports from trusted assessment partners, to producing a aggregated competency-based report, to billing.
Once you've booked a candidate, you don't lift a finger for the rest of the process. 
Select the job you want to assess for, then the platform;
Retrieves the selected assessments for the job

Notifies the candidates that they need to do the assessments

Monitors their progress

Aggregates the data once the assessments are completed

Generates an aggregated competency-based assessment report per candidate

Stores all the data securely

Allows you to build up company and industry norms*

Provides reliable data for analytics
*The secure and well governed storage of assessment data, provides the opportunity to build up company and industry specific norms, allowing you to refer back to the data for meaningful analytics.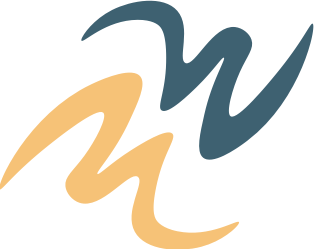 Our SimplyMustard Virtual Assessment Centre not only removes the administrative burden, but also enables flexible assessment selection based on robust data models, provides good governance, saves costs and makes valuable data analytics possible to inform your decisions.
Simply put, our Virtual Assessment Centre is a user-friendly platform with professional assessment governance, that has seamless, automated administration of the entire assessment process, allowing you to use this report, alongside your own discretion,  to make good decisions. 
Experience fast turn-around from the time of booking, to the production of reports per candidate for recruitment and developmental purposes.
You simply:
Sign up

Choose the job you are assessing for

Book the candidate

Have a cup of tea while you wait for the report

Make good choices based on unbiased, comparable data

Advise your business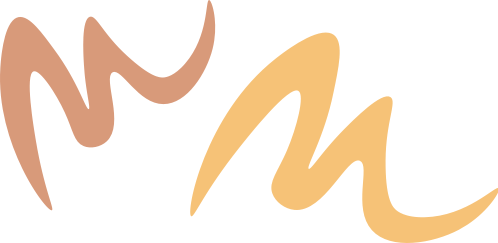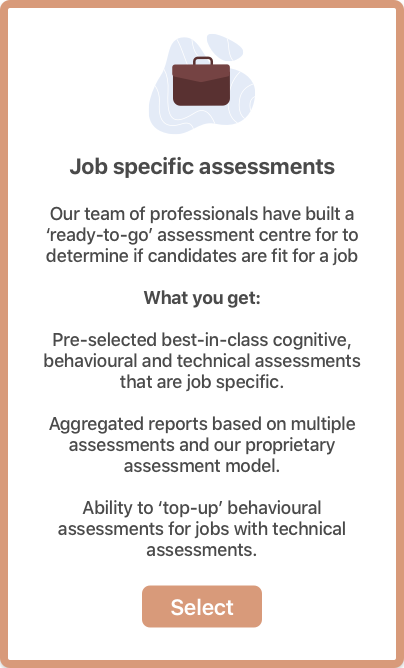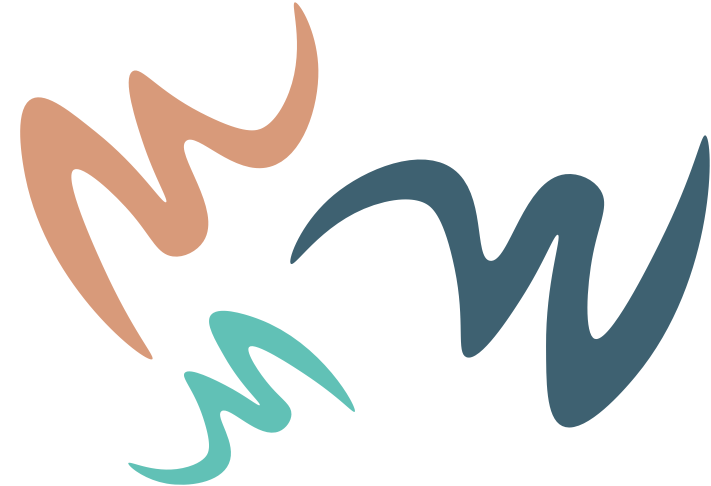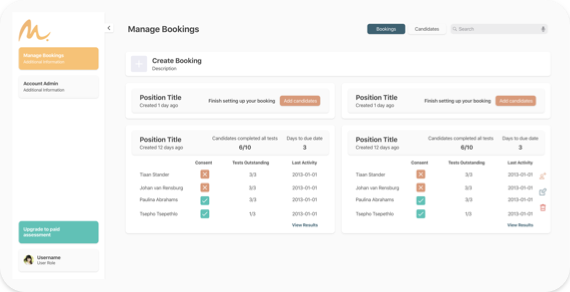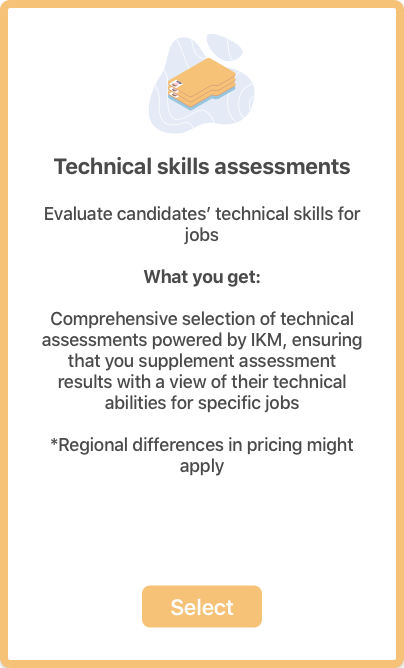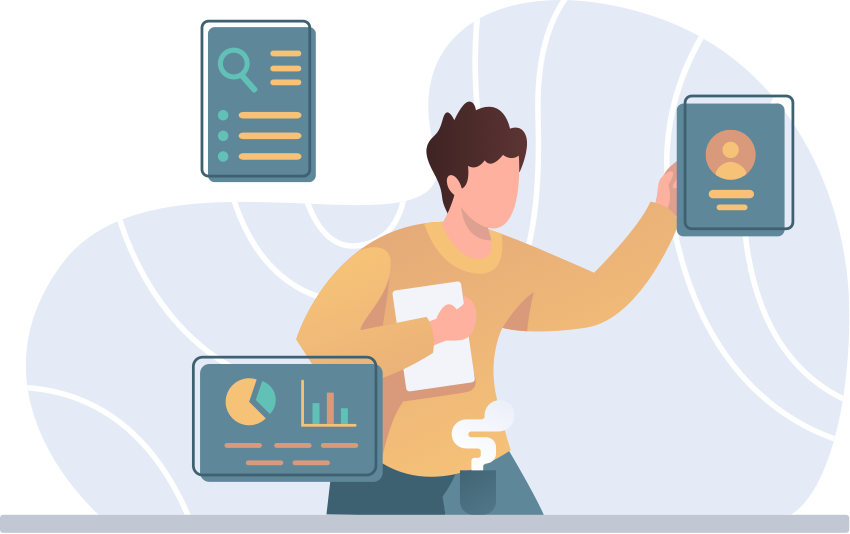 Mustard simply adds zing to recruitment
The sweet and spicy:
Easy to use
Uses smart assessment selection logic

Automates tedious administration processes

Produces reliable aggregated reports for comparability
Safe and secure
Cloud-based platform

Secure payments

POPI and GDPR compliant
Cost effective
Pay-as-you-use

No unnecessary re-testing if results are still valid

– we check this for you

No requirement for costly psychologists doing mundane work

Side-step the staggering costs of bad hires and promotions

Save your valuable time
SimplyMustard is the joint creation of QBIT, a respected product solution house, and Fastcomm, an innovative technology solutions provider. Together we have built a virtual assessment centre that brings together years of expertise from QBIT as human capital data architects, and Fastcomm as leaders in customisable technology platforms that have successfully empowered businesses globally. Our strong partnerships with a network of reputable assessment suppliers of cognitive, behavioural and technical assessments makes SimplyMustard a thought-leading cloud solution that provides an effortless assessment experience for finding the right people for jobs, quickly and reliably.
Bringing together innovative companies: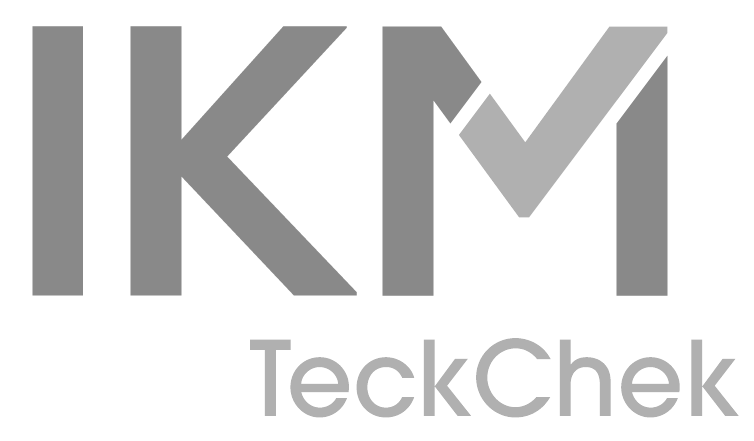 So here are some expert opinions
SimplyMustard is a best-in-class virtual assessment centre, but don't take our word for it, take theirs:
Sufficient evidence exists of the value added by psychometric assessment through longitudinal research, comparing the performance of people and the organisation they belong to, utilizing such assessment and those not applying it – on average the positive 'superiority' of the users compared to the non-users range from 26% – 32%*. 
One cannot afford not to participate in proactively and responsibility using psychometric assessment and optimally deriving its wide variety of benefits in an ever growing and competitive global market.
Optimal person-job fit is essential for organisational effectiveness but more important for the psychological wellbeing of an employee and empowering people to thrive.
The more self-insight we have, the greater our personal development, emotional intelligence and overall quality of life. Psychometric tests measures an individual's behavioural patterns, attitude, mental reasoning and personality constructs for job-fit. They also guide development and remain critical in decision-making about people.
Putting the right people in the right role is such an easy thing to say – but one of the hardest things to do. Design is the start, measuring follows – then monitoring change and growth becomes transformation.
Ready to Cut the Mustard?